Among others, Tim Kastelle (here and here) and Paul Hobcraft (here and here) have recently highlighted the increasing importance of business model innovation. A newly published report from the IBM Institute for Business Value confirms this point, the need for balanced innovation portfolios and some other key issues being outlined in a previous post.
I'd like to summarize the main results here, but recommend to have a look at the entire report for details:
Innovation outperformers optimize their portfolio mix more frequently and dramatically.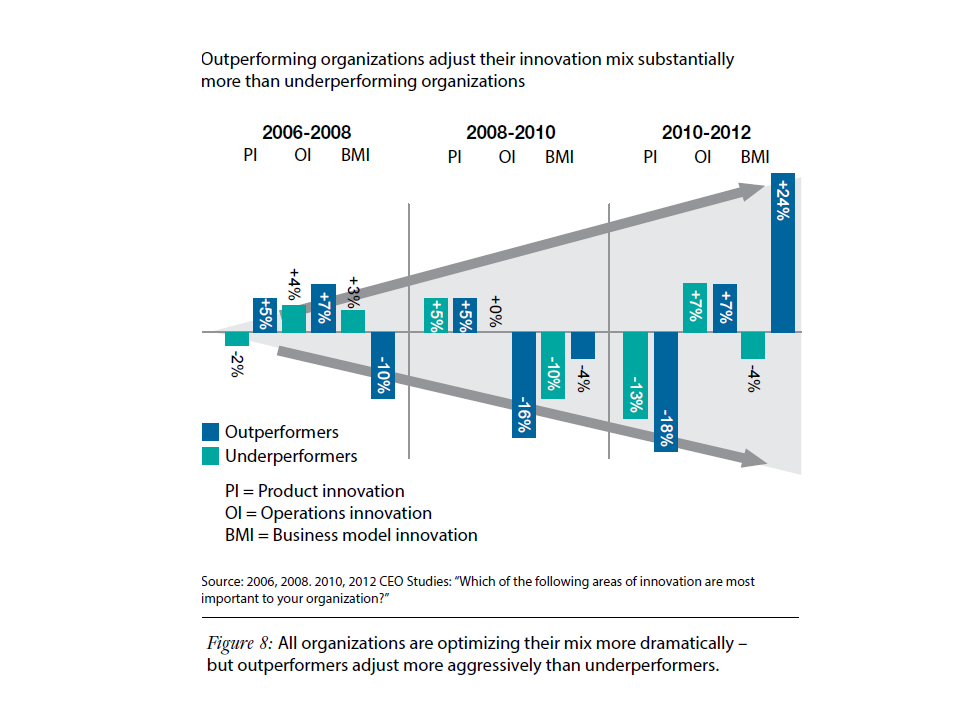 Innovation outperformers embrace more business model innovation, especially its more disruptive forms.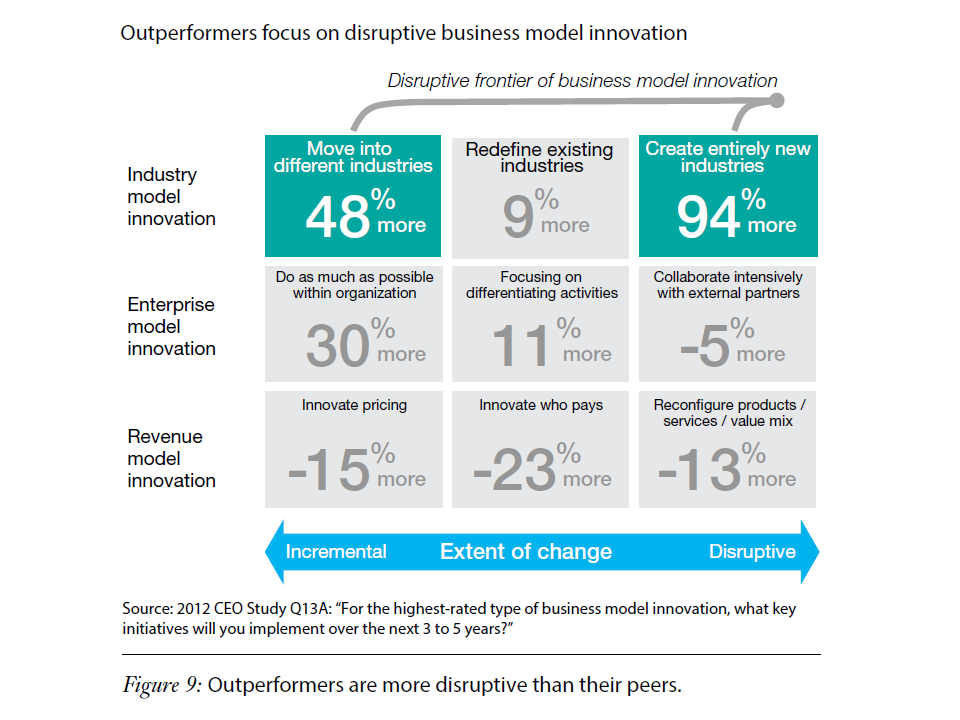 Further outcomes are:
Innovation outperformers succeed by becoming more open and pursuing more open (and social) forms of innovation.
Innovation outperformers expand external partnering to accelerate and extend innovation.